Spectrum Dynamics product portfolio foundation is built on CZT solid-state digital detector technology. The goal is to maximize the benefits of CZT digital detectors in routine clinical applications of nuclear medicine departments: consistently generate clinical studies of high image quality; shorten the scan times; image using the lowest possible injected activity ​
The engineering and algorithm teams have developed three distinctive features for the optimal utilization of CZT detectors for SPECT imaging:​​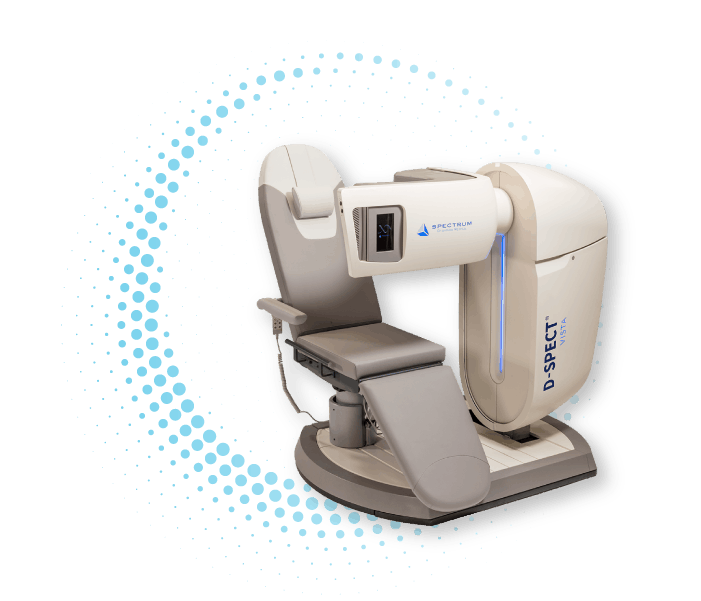 CARDIOLOGY DIGITAL SPECT IMAGING
Open-gantry design for patient access and comfort.
Myocardial perfusion scan as fast as two minutes.
First digital SPECT camera to provide attenuation artifact correction using patient's own SPECT data.
Two key features for a compressive diagnosis: dynamic
imaging for flow reserve calculation and emission-based
attenuation correction for conclusive findings.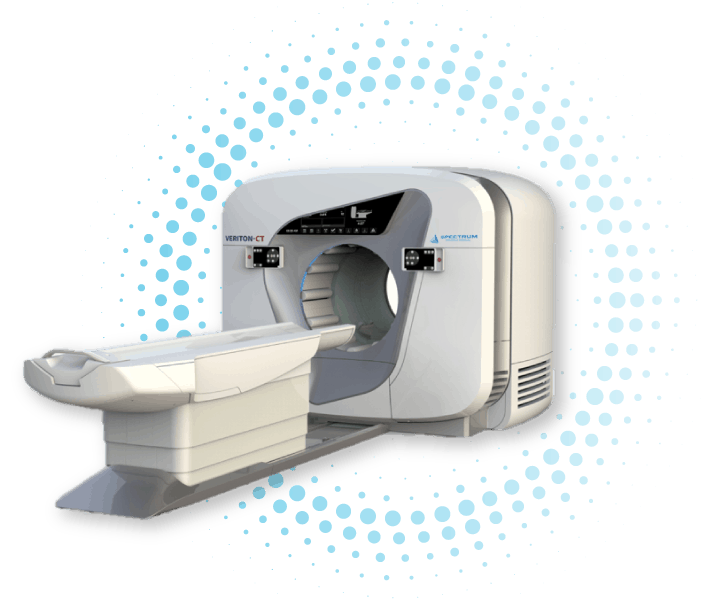 360˚ TOTAL BODY DIGITAL SPECT/CT IMAGING
The First ring-shaped SPECT/CT.
Design enables 18-minute total body hybrid scan in 3D providing much more information than a planar scan Its 80cm bore size and diagnostic CT capabilities allow for growth in the nuclear medicine department with the technology for new types of procedures and patients.
Dynamic imaging in 3D for additional diagnostic information
from the moment patient is first injected.